Nikki Green left the tech world to inspire the next generation to do things differently. She partners with graduating college students to create a 'syllabus for life' designed to help them pursue their passions rather than just a paycheck. Through her book "I Laugh in the Face of Danger" and her weekly podcast Stand Up & Stand Out, she coaches the Chameleon Mindset, teaching her audience how to adapt to their ever-changing environment.
More points on why Nikki can help:
9 schools in 12 years
6 parents, all with very different rules and ways of raising kids
Victim of bullying and racism while in school
Despite all that…
MBA in International Business,
Speaks 4 languages,
Traveled to 14 countries and 33 states.. and counting…
Worked for top Fortune 500 tech companies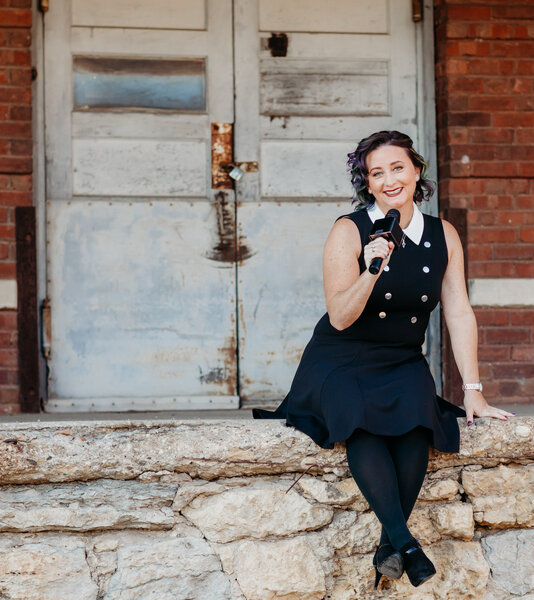 Growing up in Hayward, California as one of three white kids in a school of 1,600, my experience was diverse. With my multi-parent lifestyle, I learned to adapt to ever-changing environments and rules.  In 2020, I walked away from a lucrative tech job to start Green Chameleon Collective. 
I started Green Chameleon Collective with a singular mission: to shape how the next generation of business leaders can remain unique and true to themselves and turn that uniqueness into an advantage.
Unique starts with YOU!  I can't wait to help you on your journey, so you can find strength in your uniqueness.
My Mission
I want to empower the next generation of leaders…
To feel confident to be themselves
To bring their unique perspectives to every conversation
And to drive the change that is needed across so many facets of our lives
Tired of endless emails which get you nowhere?  Me too!
After being bombarded by hundreds of emails each day in tech, I'm working to end the reign of email.  The link below will direct you to my calendar for a real call with me, not a pushy sales person.
Let's talk!  Let's get to know each other so I can help you on your journey!
-Nikki