Nikki Green is a Life and Business Resiliency Expert who has worked in the international business industry for more than 20 years. Empowering young people to reach their full potential is her greatest passion, and as an inspiring keynote speaker, Nikki will motivate your organization or event attendees.
With her company, Green Chameleon Collective, Nikki has dedicated her life to assisting others in overcoming the fear of following their dreams. She has worked with several notable C-Level executives in top Silicon Valley companies. Nikki received double promotions in two different Fortune 500 companies and The Golden Microphone Award. A four-time published author, she hosts the podcast "Stand Up & Stand Out" and has been featured in USA Today, Podcast Magazine, and Authority Magazine.
Nikki earned her master's in international business administration from California State University, Hayward. An avid traveler, she has visited more than 14 countries and over half of the United States. Nikki lives outside Chicago, where she enjoys running and has completed seven marathons, three ultras, and dozens of triathlons across three continents.
Nikki Green left the tech world to inspire the next generation to do things differently. She partners with graduating college students to create a 'syllabus for life' designed to help them pursue their passions rather than just a paycheck. Through her book "I Laugh in the Face of Danger" and her weekly podcast Stand Up & Stand Out, she coaches the Chameleon Mindset, teaching her audience how to adapt to their ever-changing environment.
More points on why Nikki can help:
9 schools in 12 years
6 parents, all with very different rules and ways of raising kids
Victim of bullying and racism while in school
Despite all that…
MBA in International Business,
Speaks 4 languages,
Traveled to 14 countries and 33 states.. and counting…
Worked for top Fortune 500 tech companies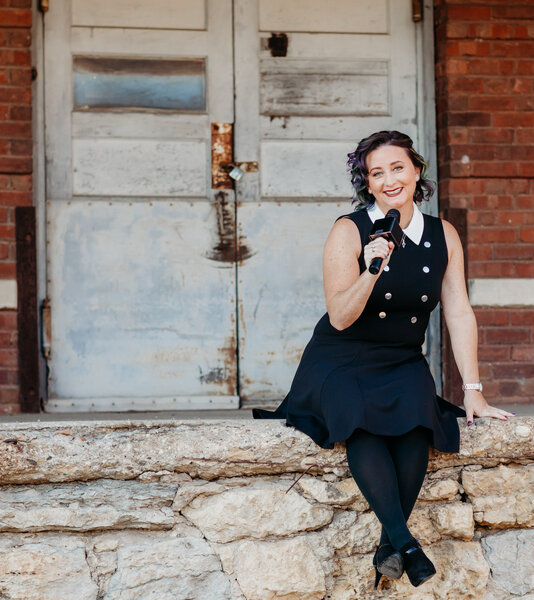 Growing up in Hayward, California as one of three white kids in a school of 1,600, my experience was diverse. With my multi-parent lifestyle, I learned to adapt to ever-changing environments and rules.  In 2020, I walked away from a lucrative tech job to start Green Chameleon Collective. 
I started Green Chameleon Collective with a singular mission: to shape how the next generation of business leaders can remain unique and true to themselves and turn that uniqueness into an advantage.
Unique starts with YOU!  I can't wait to help you on your journey, so you can find strength in your uniqueness.
My Mission
I want to empower the next generation of leaders…
To feel confident to be themselves
To bring their unique perspectives to every conversation
And to drive the change that is needed across so many facets of our lives