I Laugh in the Face of Danger
And Other Lessons That Life Should Have Taught Me Better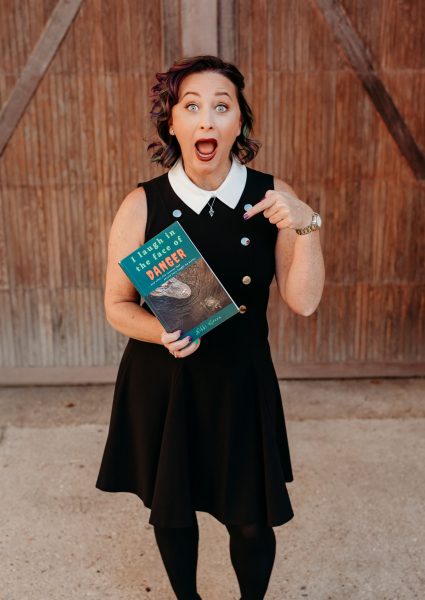 A tell-all memoir of overcoming life's challenges, I Laugh in the Face of Danger seeks to unite us by virtue of our differences. Our stories are our foundation. I want to empower you to see your unique foundation as a strength, not a point of weakness. Throughout my journey, many who claimed to be my mentors pressured me to conform and suppress my uniqueness. That inauthentic way of life left me empty and wanting something greater.
This book is the plot of my life… painstakingly crafted to show my survival of these outrageous situations, to grow, learn, and hopefully to heal. I hope they can inspire others to cherish their amazing diversity which should be an asset, not a hindrance, to our next evolution as a nation.
If you are ready to positively transform your life, then read and absorb the strategies in this brilliant book by Nikki Green!  Nikki truly cares about helping others and her ideas will make a positive difference in your life!"
Featured on ABC's Hit TV Show, "Secret Millionaire"
Authored 25 Books,
Delivered 3,000 Presentations & 2,000 Consultations
Best-Selling Author, Millionaire Success Secrets
Founder, www.BigMoneySpeaker.com
An easy-to read page turner I devoured for its simplicity and authenticity. You'll be taken through an "epic" of life events described with humor and realism, and will constantly be reminded that the only person you ever need to be is yourself.
Michele H., London
This is the author's memoir telling her story from her early years to the present day and the many complications she faced along the way.  She addresses important issues including bullying, physical and mental health, and sexual harassment.  The story Is delivered with honesty and humor.
Deb G., LA County
Check Out My Blog On Medium!
Tired of endless emails which get you nowhere?  Me too!
After being bombarded by hundreds of emails each day in tech, I'm working to end the reign of email.  The link below will direct you to my calendar for a real call with me, not a pushy sales person.
Let's talk!  Let's get to know each other so I can help you on your journey!
-Nikki